Datsun Fairlady Roadster Parts from Rallye Enterprises, Ltd.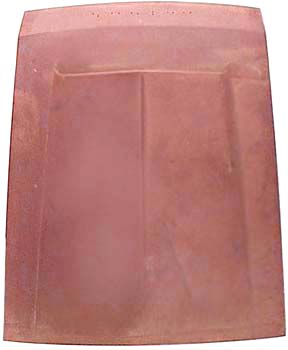 This new hood has the typical little dings and scrapes; in addition to the damage pictured below.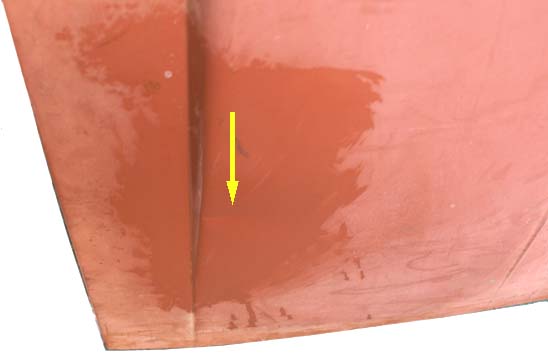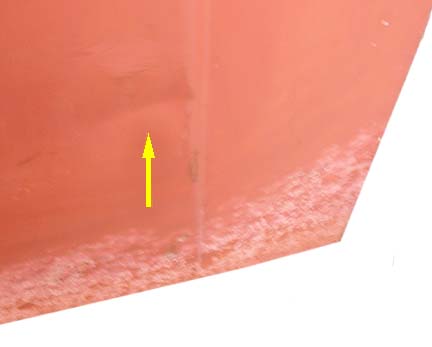 REAR AREA OF HOOD, LEFT AND RIGHT SIDES:

Left Rear has a mild depression; covers about 2x2 inches. Right rear depression is bigger; about 6x6 inches to where I can't feel it anymore. I had to wet the hood and light it so there were shadows to highlight the two spots.
Click for general sheet metal information

This new hood can be used be used on other years. Click for fit information

---
SPL311 SRL311 HOOD from Rallye Roadster